Flashing Back to the 15th Anniversary!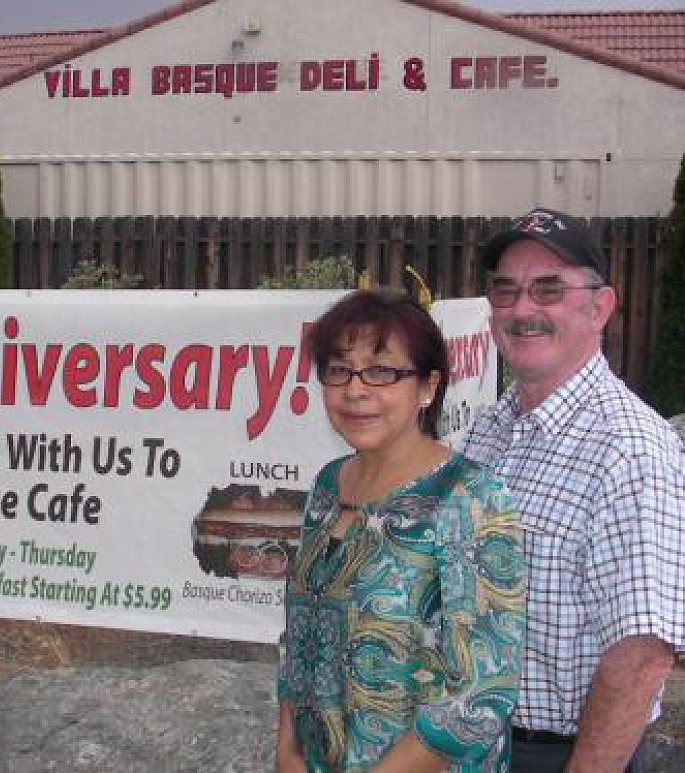 Read about in Carson Now
Villa Basque Deli and Cafe in Carson City — home of Pete's Famous Basque Chorizo — is celebrating its 15th anniversary this month.

The story of the successful restaurant and its owners Pete and Martha Coscarart, is a fascinating look into Basque culture in Nevada and the American Dream they've achieved through years of honesty, integrity and hard work. Through this determination, the chorizo for which Villa Basque is famous for, has been enjoyed and celebrated the world over, feeding countless families from coast to coast and American soldiers serving in the Mideast.

The history of Pete's arrival to Nevada at the age of 16 to work as a sheep herder, is one of inspiration. He taught himself the English language, not knowing a lick of it when he arrived. He also taught himself music, (he plays a beautiful accordion). By blending hard work, good humor, solid communication skills and faith in Jesus Christ, Pete was able to grow a small grocery business in Battle Mountain into a million dollar company in just a few short years. He brought this steadfast business acumen to Carson City with the opening of Villa Basque Deli and Cafe 15 years ago.
Read More http://carsonnow.org/story/07/17/2013/villa-basque-deli-and-cafe-carson-city-celebrates-15th-anniversary
Categories: Blog, News From Villa Basque