Basque Chorizo Soup Recipe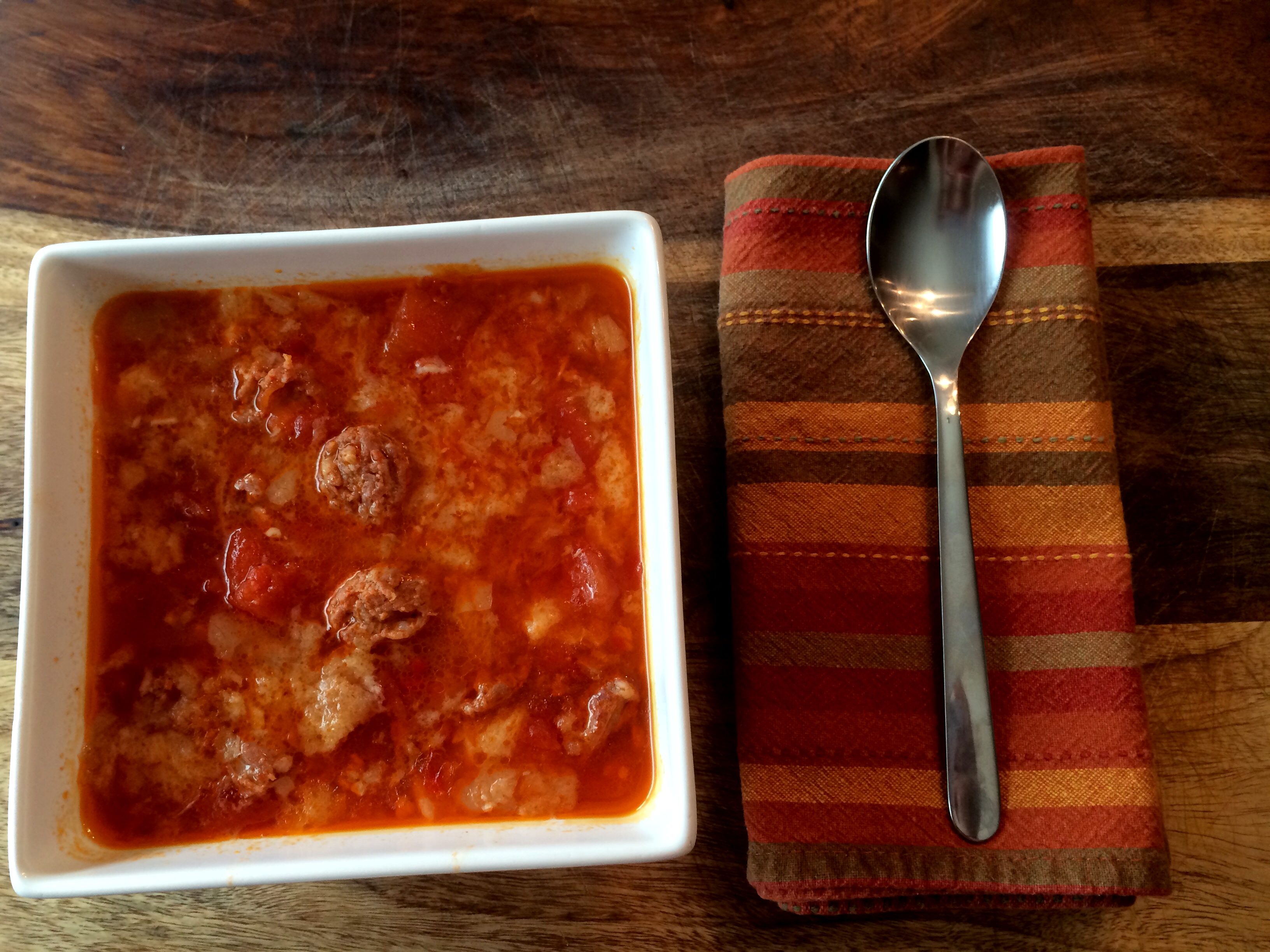 Total Time: 1 Hour 35 min (Prep: 35 minutes & Cook: about 1 hour)
Yield: 4 Servings (Serving size: about 1 ½ cups) 
Ingredients:
1/2 – 1lb Basque Chorizo
2 small (3x 2½ inch) French Bread Rolls
4 tablespoons olive oil (Tip: Pick up one of our Portuguese Olive Oils!)
6 cloves garlic, finely minced
1 (14½ ounce) can diced tomatoes
1 (4 ounce) jar pimientos, diced
2 teaspoons canned jalapeño peppers, diced (optional, for an extra kick)
4 cups boiling water
 Directions:
Cut chorizo into slices about 1/3 inch thick. Set aside.
Cut rolls lengthwise into very thin slices (Tip: This will be easier to do if the rolls are partially frozen). Lay slices in a single layer on baking sheet. Bake at least 30 minutes at 250ºF.
Pour olive oil in an 8-quart stockpot. Add garlic & chorizo slices. Sauté with lid on, stirring frequently, until chorizo is almost done, 10-15 minutes.
Add tomatoes and pimientos. If you want to include the jalapeño peppers, add at this time. Cook slowly, mixing well, 10-15 minutes.
Add toasted bread by tearing into small pieces but not enough to reduce to crumbs. Mix well. Add boiling water. Simmer covered for 30 minutes.
Beat the soup vigorously with a large wooden spoon to dissolve most of the bread into the liquid.
Ready to Serve.
Enjoy!
Categories: Blog, recipes