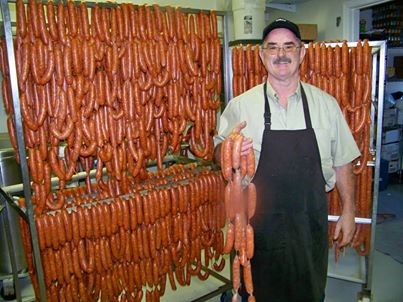 About
Pete's Famous Chorizo
The chorizo originated in 1984 in Battle Mountain, Nevada with a family recipe that was passed down from generation to generation. Chorizo is traditionally from the Basque region, a small region that straddles the border of Spain and France, from the sea in the west to the Pyrenees in the east.
The Basque people use Chorizo in Paellas, which is a traditional dish in Spain, stews, chili beans, and sandwiches and even scrambled with eggs for breakfast. It is usually fried or grilled.
Pete's Famous Chorizo is naturally air dried and made from 100% pork meat, and flavored with garlic, paprika and other spices.
Order your Chorizo from Villa Basque Café today!